For some people wishing to have dogs as part of the family there is a real joy in bringing up a puppy from day one and training them at home or with some assistance along the way from professional dog training programmes. It can be an exciting time, with many challenges and obstacles to overcome, but you do feel part of the process along his or hers entire life. For other people though, it can be way too daunting a process to train a puppy or a dog all on your own.
There is no right way or wrong way of course, and there are options for you in order to gain the assistance you require whether you are looking to buy a fully trained dog, or bring a puppy in to your home and train it yourself, with the assistance of professional dog trainers along the way at various points of interest.
One of the reasons why you might consider buying a dog that has already been fully trained is that you might not have grown up around dogs and understand the different schedules and patterns of training that should be followed to make it as effective as possible. For many people, an untrained dog could cause too many potential problems, from fouling in areas of the home and in public where they shouldn't, to being a nuisance and uncontrollable, or in the worst cases potentially dangerous. If you have small children or live with vulnerable people this can be an understandable worry to contend with.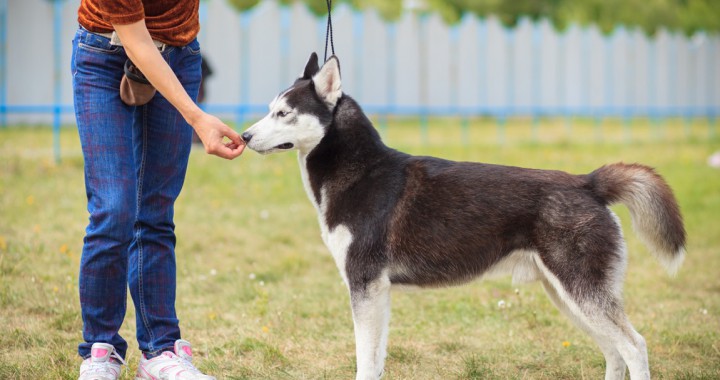 What happens when you buy a dog or puppy that has been fully trained by a professional dog training service is that all of the hard work and a framework of obedience have been implemented already? Why not take advantage of specialists in the field? At least that way you can have complete peace of mind that your dog has been trained to its full potential, by experts in the field who will have put in place different aspects of dog training at various points, in the right order, and with the right level of patience and skill to ensure your new dog is living to its maximum potential, fully alert, aware, and willing to be obedient to its new owners in any situation or location.
Whether a dog has begun training as a puppy or a juvenile it will always go through stages where it is unruly, disobedient and pick up bad habits. That's why it is important to have a stringent structure of learning and training. The best dog training facilities understand this and will teach dogs all of the basic commands such as, sit, stay, heel, fetch, as well as recall work and manners when at home, in public, or with visitors. As training develops a dog will also be trained in how to deal with distractions in myriad circumstances, ensuring that they are kept safe in all scenarios, and can keep you safe too, should you face an unforeseen circumstance in your life.
There are pros and cons to whether you train a dog at home or buy a fully trained dog from a specialist dog-training company. It really is down to personal choice and circumstance, but whichever you choose, always use a dog training service that has a good track record and reputable history.