In home health care services assist the elderly to live independently as long as they can, no matter if they have an injury or an illness. It includes many services that can delay the need of long term nursing home care. It also includes occupational and physical therapy, skilled nursing, and speech therapy. It includes assisting the elderly with daily living activities like dressing, bathing, and eating. In home care services also includes help with cooking, housekeeping, and cleaning as well as monitoring the medication routine.
How to ensure the quality of these services before you hire one?
It is similar to making an important investment, hence you should leave no stone unturned when hiring such a service. Consider these factors before you land on a decision.
Consider the time this agency has been in this service.
Check if the company has a brochure that delineates the services and costs. If yes, then download it.
Check if the agency has an approved Medicare provider.
Check if the agency is accredited with all the necessary authorities and boards associated with health care sector.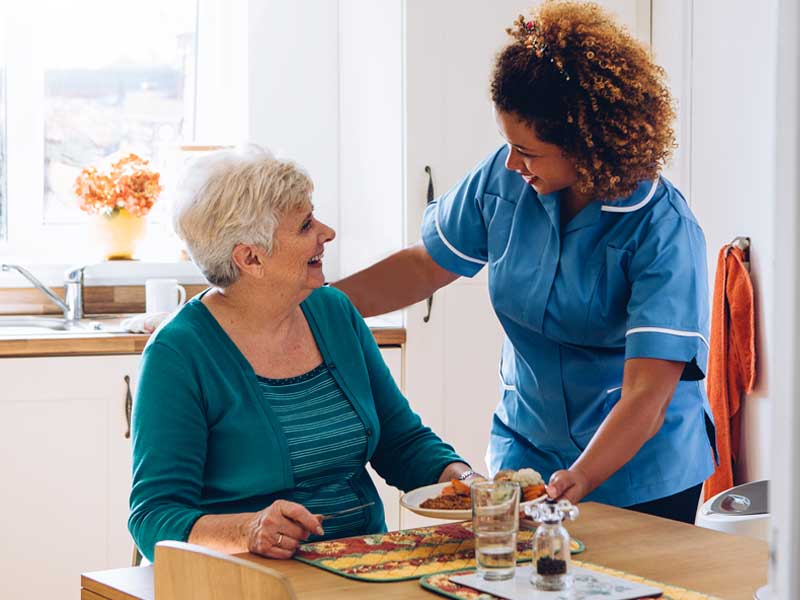 Ask if the agency has all the necessary licenses to practice this service.
Ensure if the company offers a Bill of Rights that delineates the rights and duties of agency as well as the person receiving the care.
Ask if the agency prepares any kind of care plan for the patient and if they update it whenever necessary.
Inspect how closely the supervisors monitor the care to ensure their quality deliverance.
Check if the agency staff is available 24 hours a day, seven days a week, whenever necessary.
Ensure if the agency have a nursing supervisor available all the time for on call assistance.
If the nursing supervisor couldn't look after today, who would be the substitute?
Ensure that the agency maintains patient confidentiality.
Check how the caregivers are hired and trained in the agency.
Check if the agency provides you with a list of references for its caregivers.
In case of any problems, ensure that the agency provides a process for addressing it.
When you have complaints, make sure they inform you who to approach.
Check if there is any sliding fee scheduled involved on the basis of the ability to pay and is there any kind of financial help available when it comes to payment for the services rendered?