One of the biggest worries for any homeowner is the security measures that are in place and how safe they are from potential intruders and burglars. In the past there would be no way to know who was stood at your front door, other than to go down and look through the spying glass, or open the door itself. As technology has advanced at a tremendous rate in recent years there has been a shift towards smart technology being integrated into our homes at every turn. Home security is no different, and with access to high definition video and live streams on our smartphones, you can now purchase home security products that allow you to see exactly who is at your front door at any given moment, giving you peace of mind and boosting your home security.
Smart home video doorbells are a tremendous advancement in home security solutions and are the perfect addition to your current home security measures. They work on several levels, and for several purposes.
Keep an Eye on Your Home When Away
Whether you are in work and want to check up on your house, or away on holiday for a few days or a longer trip, having access to see who is at your front door provides you with ultimate peace of mind.
See a Delivery has Actually Arrived
Just to make you feel better, and for insurance purposes, if you have been advised that a delivery has been made but you have not received a package, it can be infuriating. A video doorbell gives you the evidence that a package has been delivered (and stolen) or has not arrived at all.
Keep an Eye on Vulnerable People at Home
If you have vulnerable individuals at home, or children, and do not wish for them to answer the door, a video doorbell provides the function for you to answer the door from any location. It will appear as if you are at home, putting off potential intruders.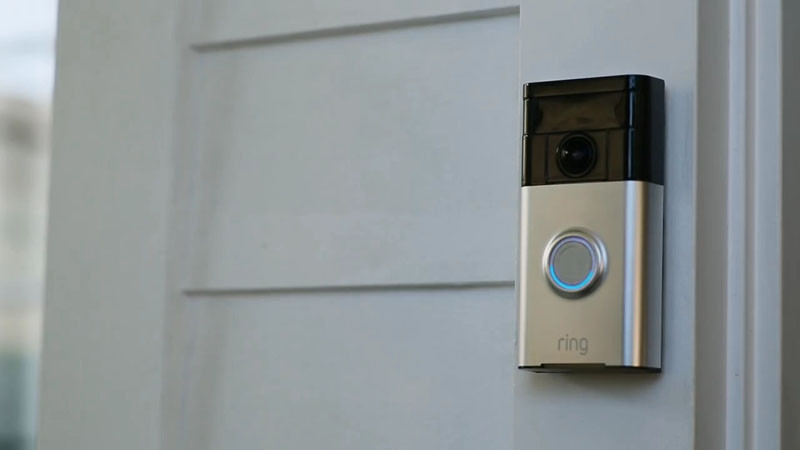 When you can see the benefits of a smart home video doorbell such as this it really is a no brainer, and these are just a few reasons why you should install a video doorbell, and just a few ways to use it. If you have decided to purchase a video doorbell, what is the next thing you should do?
One of the best things about the range of modern day, technologically advanced smart home security solutions is that they are very easy to install. There is no longer any need to spend a lot of money hiring professionals to install bulky home alarm systems that are difficult to move, and difficult to engage with.
The modern home video doorbell is sleek, easy to install on your own, lightweight and easily connected along with your other smart home technology in order to have a quick and easy view of your entire smart technology and applications from the ease of your palm and an app on your smartphone. You'll be able to access video footage of different times of day, to check on whether a delivery did get made as suggested by the courier; answer the doorbell live and speak to a person at your door if you are on holiday and want to check up on your property; and keep an eye on vulnerable children and elderly who are at home whilst you are at work, making sure there are no intruders.