People love looking for décor ideas, DIY projects, and home improvement suggestions online. Websites and blogs of this niche perform exceedingly well, primarily through ads, paid partnerships, online sales and sponsors. If you have figured out how to build your own website, the next step is to focus on the design. Much like fashion and lifestyle blogs, home improvement websites often rely on strong visual appeal and great design elements for engaging site visitors, and in this post, we are sharing a few basic tips on how you can improve your website's design and appeal.
Figure out the right color scheme
Every home improvement website the scope to become a brand with good content, and one of the first steps to create an image for the brand. If your website doesn't have a logo as yet, consider getting a logo designer onboard, who can create one based on the theme. The color scheme is critical for any home décor website. It is best to select a shade mix that's easy on the eyes and doesn't take away from the content's actual visual appeal.
Always use high-quality original images
You can only expect to get good traffic, when the website has enough of original content, and for the niche of home improvement, you must consider using original photos. As long as you have a good camera, taking quality images shouldn't be a hard task. It is also wise to consider a professional photographer for taking a few basic but original photos for the actual design and theme.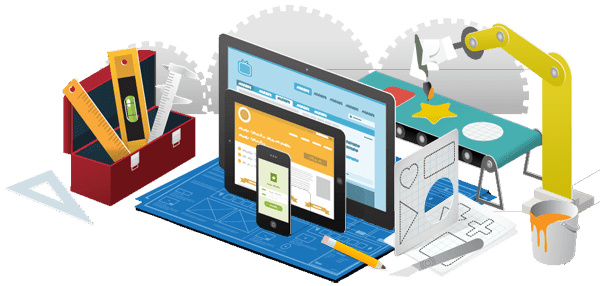 Minimal design, maximum visual content
Videos, images, infographics, and charts – Visual content enhances the appeal of a home décor website. Of course, the use of images and videos has to be in sync with the text content, but you need to invest in getting visual content, as well. To ensure that such content gets the attention from a visitor, the website's design and theme colors have to be minimal. Minimalism is a new trend in web design, and designers agree that it actually enhances the aesthetic value of a portal.
Clear organization
A good website should have a structure in place, so that visitors and regular users have no issues in finding the content and parts of the website. Simple navigation, distinct categories, and clear top menu are critical for improving user experience.
Review a few good home improvement blogs to understand more about their design approach.