The update security systems are the need of the hour. These are very important to maintain the safety of your home and office. An appropriate system helps in identifying the various security issues. You come to know about the ways of dealing with such situations. It gives peace of mind that you are safe and secure in your home.
There are various companies in the market which provide efficient security systems for homes and offices. Floyd Total Security is a company located in Minnesota. It has proved itself in terms of reliability. It has a team which is specialized in safeguarding your homes. Its services are available 24 hours a day. You can purchase a new security system or upgrade an older version.
Few Hints That Your Security System Needs an Upgrade
System Is More Than 10-Year-old
It is important to have a security system equipped with the latest safety features. The old systems are not capable to fulfill your security demands. However, it is cheaper to opt for an existing system upgrade, rather than updating the old one. This can be decided depending on your budget and needs.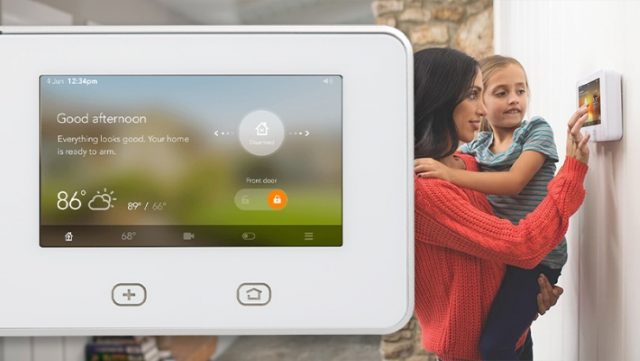 If You Are Using A Wired Security System
Online security systems are more reliable than wired systems. These are very difficult to mismanage. In a wired security system, the wires can be cut easily by the thieves. So, you are exposed to more risks and thefts.
The online systems can be customized, you can get security alerts on your phone or mobiles. The security companies in an online security system provide off-site monitoring.
Only Alarms Are Used
Only alarms are not enough to give you total protection. The modern security technology helps you to meet your demands. When you are away on vacation, you can make use of video monitoring feature to safeguard your home.
Low-Resolution Cameras
These cameras are not suitable for providing optimum security. However, modern cameras provide full coverage from your home security cameras to your mobile. This helps in keeping an eye on your premises when you are outside.
How to Upgrade Your Security System?
You can add video monitoring to your security system to keep your house protected. This can be accessed at any time on your mobile device. A proper check can be performed on your children when you are out.
The use of environmental control in a security system is a good option as it is automated. You can control the temperature and the lighting of your home when you are out. This provides the benefit of proper tracking and reduces energy consumption.
The use of smart locks helps you in giving access to the authorized people, while you are available on a remote location. In a modern home security system, smoke detectors and carbon monoxide detectors are useful. In case of emergency, these trigger the alarm.
Conclusion
These systems are perfect to handle security disputes at your place. Before buying a security system for your home, it is important to know its features. Select the one which meets your requirements, affordable and meets your budget. With its support, you can enjoy a peaceful life when you are out or on a vacation.