Moving is a hard and stressful process. There are many things to consider, such as the boozing and wrapping of items, carrying the things to the vehicle as well as deciding what to bring and to leave behind. Another thing to consider is if you have children, pets, or plants with you during the move. Having professional help through hiring removalists Sydney to Newcastle like Bill Removalists Sydney will ensure that your furniture and belongings don't get damaged because they have expert equipment and knowledge regarding different types of item transfers.
Some of your precious plants might get damaged if not given the right care during their travel to their new home. Below are some tips on how to move houseplants into your new home to ensure they are healthy and undamaged.
Avoid Tipping Over Or Breaking Ceramic Pots
Most small plants are delicate and may be damaged during the move. Keep them from tipping over and breaking their ceramic pots by wrapping the pot only.  Leaving the plant unwrapped will ensure they don't damage their leaves. If you don't have the luxury of time to wrap, you can always nestle the pots close together by place plants in one box and leaving the lid open, so you'll know where your plants are for the duration of the move. Always pack them last and place them on top of other boxes since they are the most delicate and fragile. You can also place them in the front seat for some cooling or warm heat during the cold season.
Pack Them In A Box Padded With Newspaper
If you opt for delivering your small plants straight to your new address, you should always pack them properly in a box padded with newspaper. The newspaper will act as the cushion for the pots to avoid unwanted damage or cracks. Shredded newspaper or tissue paper can also be placed in the tops of your plants are delicate for additional padding. Always hire a reliable removalists Sydney To Melbourne such as Bill Removalists Sydney to make your move successful and stress-free.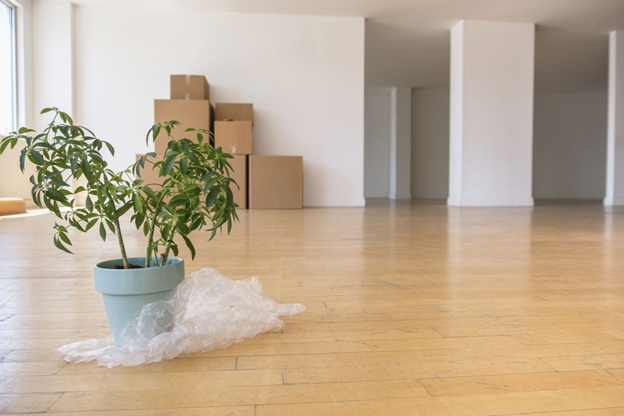 Always Label Them As Fragile 
The delivery person might not be aware of the contents of the box. Placing a label that it is "fragile" will help ensure that they handle your plants with extra care. However, this option is advisable only for mailing small stronger plants like a snake plant. Delicate plants, like orchids, are risky and less likely to survive such deliveries without damage. Hanging them on front seats are best for such plants.
Use Cardboard For Large Plants 
Large plants need to be tapped with cardboard over the soil to avoid any unwanted spills. Also, taller plants might end up becoming tilted, or a bit uprooted after the travel. You may want to replant them once they have become settled in your new home. If your large plants up don't fit up front, always make sure that no boxes will accidentally slide and crush them during the drive. Many people often forget to double check this whenever they move plants and end up crushing their beloved plant friends on the process. Bind sprawling parts together gently with twine to keep them as compact as possible.
Final Word
Transporting plants during the move can be a rigorous work and requires special attention. Always make sure that you use the tips stated above so that they will arrive safely and without any damage to your beautiful new home.