Nightstands are important pieces of bedroom furniture that can add to the style and functionality of the room. They are bedside tables that serve several purposes like giving convenient storage near your bed and ensure a good balance of the room's arrangement. With the many features and styles available, you can surely find a nightstand that fits all your needs. Below are essential factors you need to think about to choose the unique nightstands to complement your bedroom:
Height
Look for a nightstand that is as stall as the top of your mattress. This will ensure a consistent look and a usable surface. If your bed has a mattress pad or tall base, look for a taller nightstand to match. A low-profile nightstand will look better with a shorter bed. Have the nightstand place a few inches away from the bed's side so there will be room for the blankets and sheets to hang over the edge. Also, this will prevent any accidental collisions when you sleep on the bed's edge.
Storage Space
A nightstand that has drawers or shelves provide enough space for storing all the essential items you need. You need to look for a nightstand that has several drawers or doors to keep these items stored out of sight or a bedside table that has an open shelf to hold a basket of loose items or display a stack of books. But, if you don't need as much bedside storage, go for a sleeker option with a drawer or two and open construction.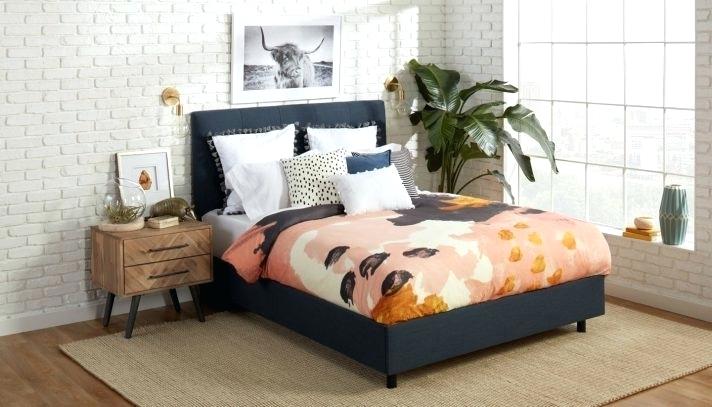 Surface Area
A bedside table's top must have enough space for a table lamp, an alarm clock, and other items you want within reach of your bed. If you want to place many items on your nightstand, choose one with lots of surface area on top. If you want to save space on the table, consider hanging your framed photos on the wall, getting wall sconces instead of table lamps, or keeping other items in the drawers.
Materials
A nightstand's material can affect your bedroom's feel and style. A nightstand made from natural wood with distinguished brass or iron hardware improves a conventional-style bedroom. Nightstands that have polished metal or glass accents are great modern accents. A more balanced or solid nightstand can support a heavy lamp or storage of bulky items.
Color
The nightstand's color must complement the palette of the bedroom. Just keep in mind that lighter colors reflect light while darker ones absorb it. If you want to bring extra light to the room, choose a white, glass, or metal nightstand. A cherry or black bedside table can tone down a bright bedroom.