Foundation related issues can cause major structural damage to your home. It doesn't matter whether you're a homeowner, a perspective buyer or a seller, foundation issues are really scary and cause of mental stress.
Among common reasons for foundation problems include presence of excessive moisture, intense heat and improper and inadequate concrete mixtures. Foundation settlement, foundation shifting and movement can prove delirious for the residential structure that requires home foundation repair.
Other possible causes of damage to the foundation
Apart from moisture, changes in weather and material used for laying the foundation, the type of soil plays a significant role in causing foundation issues.
Soils with high clay or sand contents can lead to shifting or movement of foundation and damage the property.
Certain clays like Yazoo clay expands with moisture and contracts during extreme heat and is known to cause shifting of structures and damage to the underground plumbing.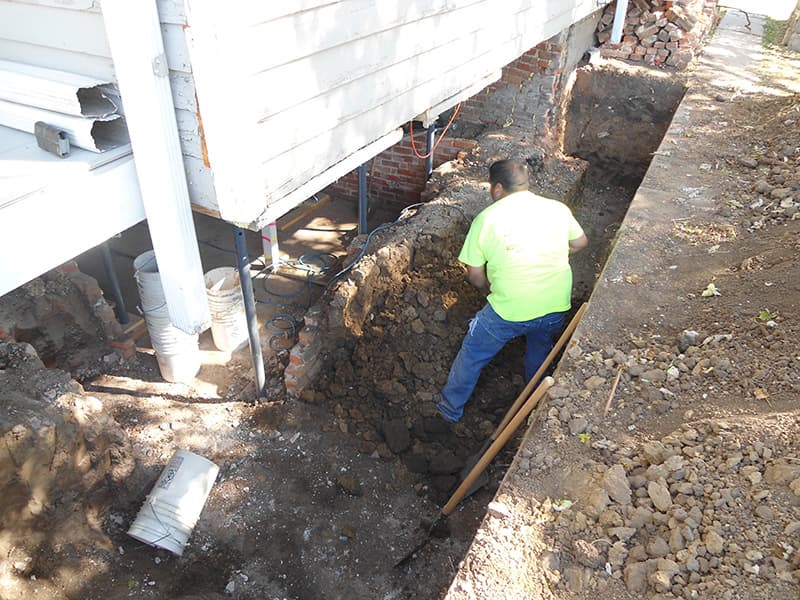 Hence it is imperative to opt for home foundation repair keeping in view all the above aspects.
Signs of Foundation problems
Among the most common signs of home foundation problems are cracks in the foundation, floor or floor tiles, bulging floor and horizontal cracks in particular.
The signs of damage to the foundation may also appear as uneven and sloping floors or walls and doors or windows that do not open or close properly.
In addition, damage to the exterior, sidings and chimney are quite often seen.
In order to protect the integrity of house, it is extremely necessary to seek help of a professional foundation company engaged in home foundation repair.  A timely action for home foundation repair will save your residence from further damage and increased cost of repair.
Step by step Home Foundation Repair
Home foundation repair should ideally begin with a complete foundation investigation by a professionally qualified, efficient and experienced foundation engineer.
Based upon the finding of investigations by foundation inspection, the home foundation repair processes should be initiated. This is important so as to treat the root cause of the foundation trouble and protect it from future damage.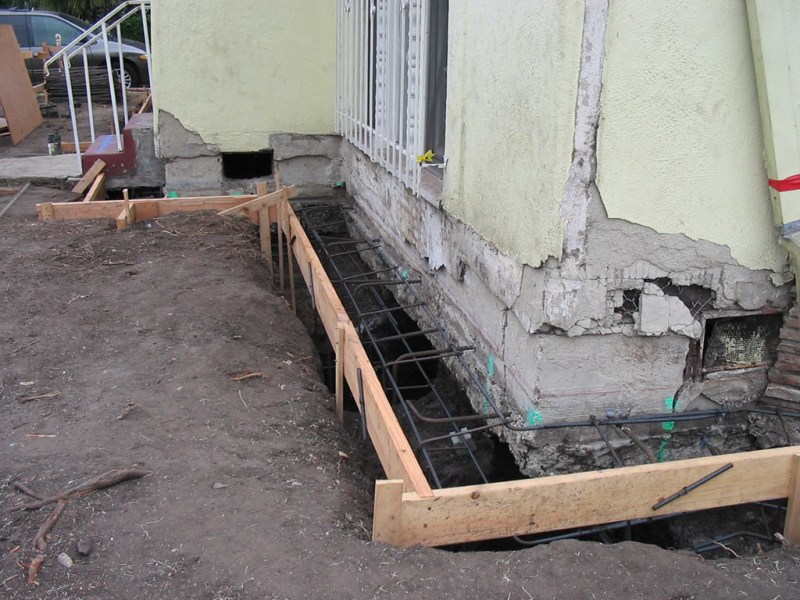 The processes and procedure for home foundation repair differ due to variations in laying foundation pattern. Usually for residences the foundation is laid by using slabs or pier and beams.
You must engage a foundation repair company that uses most modern technology for repairs. Nowadays, professional foundation companies use high quality underpinning methods and products for home foundation repair.
Underpinnings i.e. strengthening foundation of an existing building for home foundation repair with balanced concrete mixes, steel resistance piers, helical or plate anchors, tie-backs and reinstall waterproofing for ensure safety, help maintaining integrity and security of your residence.